Newton High School


Class Of 1972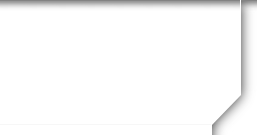 Message Forum
09/12/15 08:40 PM
#10

Hi, I received an email about another reunion in april of 2016 , does anyone have any of the information

thanks Jeanette Borey Beigh
09/15/15 01:01 AM
#12

Thank you
04/08/17 11:33 PM
#13

Diane Boisseau passed away several years ago in FL.
07/02/18 01:14 PM
#14

Wishing everyone a happy and healthy July 4th, I'm visiting my favorite— Good Harbor Beach

Gloucester. I recall when in Warren Jr High on a field trip

to Halibut Point Rockport with Paul Grillo and the Gang

we defied the rules, again, and went swimming at

Front Beach Rockport/—/ was difficult to hide when

a bunch of us returned to the bus all wet!

All the Best Fun.

Marc Wine
07/03/18 10:30 PM
#15

Hi,

I completed an audio collage for Mr. Harris' English class. It is called:

A Frozen X Block

a direct link on Youtube is :

https://www.youtube.com/watch?v=sdr0BtAwIIs

enjoy 17 minutes down memory lane, let me know what you think, or if there is someting I should correct or elaborate.

Thanks,

Mark Bresler
07/04/18 01:16 PM
#16

Wow I actually remember a bit of this. Since I was in the

Senior Play I remember Michael Blau and Kathy ___ —performance in Antigone plus

Mrs Jones theatre arts teacher. 😎
07/04/18 02:32 PM
#17

Just Listened to the entire candid XBlock recordings

plus I heard the pieces from Patriot Game senior play

i was in the famous Charlie Vallely Actor for the Ages stared in lead.

Charlie so in to Acting they kept him there an extra year.

And our professional Actor Jerry (Lucile Ball) was in.

Greatest recording!
07/04/18 02:33 PM
#18

That's Jerry Prell.
07/04/18 05:13 PM
#19

My best,
Dana
07/05/18 11:32 AM
#20

Dana, was not aware you live in Gloucester... Nice.

I'm there a lot; let's keep in touch on getting together.

Cheers, Marc
07/05/18 01:12 PM
#21

cathy

Hi Marc and Dana,

I would love to see the YouTube of Mr. Harriss's English Class! I was there too! Remember my treatise on The Sound and the Fury?

As for Antigone with Michael Blau......could that have been me - Cathy Burroughs?

Great to connect! Strangely Jerry Prell was in a recent dream of mine! Coincidence? I think not!

Hope everyone is enjoying their summer! I am in studio City, LA with my 91 year old mother Jo Farkas who became an actress at 65 and at 91, despite two cracked ribs is still going strong! Look for her recently on Jimmy Kimmel live for the Generational Gap Games....check out her impressive IMBD and my article about her illustrious and inspiring career in Backstage Magazine.

As for me you can find me on the last ten minutes of The Real Housewives of Atlanta Season 10, Episode 18 or at www.journeypod.com.......

Headed to Greece,Spain and Portugal Aug through early Oct.....after that come visit me in Atlanta, GA where I live in a funky artist's home on a lake - there's even a canoe. Google Artist's Lakefront House in Clarkston, GA on Home Away, Air b n b and GuestToGuest international home exchange.

Hugs to all,

Cathy B. 404-543-1080

Cathyb108@aol.com
07/05/18 06:37 PM
#22

And Mark!
07/06/18 10:45 AM
#23

Hi Marc, Dana, Cathy, Mark and Everybody,

I also love Good Harbor Beach and live about 40 minutes from there. Maybe we should plan a mini reunion there?

I was in Mr. Harris's English class as well!

Best Wishes,

Susan

Ps. My new passion is my YouTube channel Spiritually Speaking. Been spending countless hours making videos of different faith communities to dispel myths and stereotypes about each other. Episodes on Islam, Hinduism, Native Americans, Mormons, Evangelical Christians, etc. https://youtu.be/31lUZuyCndQ
07/06/18 12:44 PM
#24

Hello Pals***

Cathy - Yes you are on the YouTube recoding indeed.

Your theatre skills and performances were memories we

will always keep, I knew from the moments you performed

at Newton High, and I think I saw them all, you were a Best!

Congratulations with your Mom and home in Georgia.

Aside, I in the US Department if Veterans Affairs Central Office,

30 years, now as an executive with Health Policy and Health IT

Innovation. Having an office across the street from the

White House is quite the party lately.

Best wishes everyone.

Marc
07/07/18 12:00 PM
#25

Hi Everyone, I love Susan Abramson's suggestion about a mini reunion in Gloucester. I grew up just about every summer of my life in Gloucester/Rockport. I still frequent the area to photograph. My work is right on Revere Beach so I am not far away either from Gloucester. Rocky Neck is also so beautiful! Can we figure out a convenient time that we can all get together this summer? email is: donna.tarutz@gmail.com nice to hear from everyone!
07/07/18 01:21 PM
#26

Hi Cathy, Marc, et al,

Just saw this thread- actually, Antigone with Michael Blau- that was me...still have some pics.

Those were good times.
07/07/18 02:49 PM
#27

Hello Marc, Mark, Deb, Susan, Susan and all,

Deb so glad you cleared this up! Think the bit on Marc's audio may be Terrence McNally's Next.

So lovely to hear from everyone! Marc your beautiful words meant the world to me!!!! And Mom. What a time in history to be right across the street from the madness!

Susan, love the idea of a mini reunion in Gloucester. I can come Thanksgiving weekend!

Maybe check in with Susan Howard too!

Love to you all! Mark what a thrill to hear your tape. Well deserved A. I miss Mr. Harris, etc always!

Loved Newton North!!!!

Xxoo

Cathy B.

P.s. stayed in touch with Mrs. Levinefrom AP English Junior year til her death at 103 last year!
07/07/18 07:49 PM
#28

Deb - You cleared up my "young" memory, thanks so much.

Susan, Donna— What a pleasure hearing from y'all.

As well I grew up summers in Gloucester and my

mom was born in Gloucester. Just enjoyed a week staying at Bass

Rocks and went out on in Harbor aboard Schooner Adventure

to watch the fireworks.

Yes I Love the idea about getting together this summer

in Gloucester — I am staying in a house on the water

for August 17 - Labor Day in Gloucester Rocky Neck.

Would some folks like to make plans day ay the beach, dinner?
07/08/18 10:31 AM
#29

Dear Marc, Jessica, Dana, Deb, Susan and Gang,

How great to connect with everyone! Is there any chance we could plan something Thanksgiving weekend - in Gloucester? I only get back to town then to visit family as I am based in Atlantaand will be overseas all summer.....

Let me know if that is a possibility for everyone!

Hugs from LA- visiting mom Jo Farkas ....check her out on Google Jo Farkas actor and Jo Farkas on Jimmy Kimmel Generational Gap!

Cathy B.
07/11/18 02:00 PM
#30

Hello Everyone! Just got back from Israel, where I got to visit with Mike Madeson. Have not seen him since NHS. A great visit with lots of catching up. Marc, thanks for shout out re: Sr Class Play. A wonderful memory, indeed. Cathy - very funny I appeared in your dream.... I was living in CT for 19 years, now back to SoCal, since 2009. Doing some acting here and there, but mostly teaching theatre, acting, directing etc...at a number of area colleges. If interested, check out my IMDB page https://www.imdb.com/name/nm0695890/ and youtube videos https://www.youtube.com/user/jerryprell. Hope everyone is healthy and happy -- looking forward to our 50th Reunion. All good things! Fondly - J
07/11/18 04:15 PM
#31

c

Welcome back, Jerry,

Hope you had an amazing time in Israel. The thing that was so odd about you popping up in my dream as someone who had made it in Hollywood is that I didn't recognize you. Not til your name appeared on this Forum's thread did I put it together....mystic!

Best,

Cathy B.
08/04/18 09:31 AM
#32

Dear Everyone '72

I would like to invite you to a day in Gloucester at good harbor beach, cocktails at penthouse on the water, and out for seafood dinner nearby. Our friends from the greater Newton Massachusetts area.

I would like to invite you to a day in Gloucester at Good Harbor Beach, cocktails at my penthouse on the water, and out for seafood dinner nearby. Saturday Sept. 1st. Noon Beach; 5pm Penthouse Drinks complimentary with Tiger Cheers. 7PM Seafood Dinner walking distance restaurant.

Summer of fun small reunion at the most beautiful and memorable spot.

Plan to bring spouse, partner or children.

You can RSVP to me at MARCWINE 54@gmail.com.

The penthouse is right on the water Rocky Neck Gloucester

Let us know. See you there September 1.

Details to follow. Everyone Invited this will be great for all!

Onward,

Marc Wine 301-503-6114 cell
08/05/18 12:47 PM
#33

Marc, This sounds delightful - and in my favorite neck of the state! And, in one of my favorite places! See you soon!

-Donna Tarutz
02/09/21 12:37 AM
#34

MASON-RICE CLASS OF '66

VIRTUAL REUNION

Sunday February 28, 2021

4 pm

Please e-mail ellenregal@yahoo.com to receive Zoom link